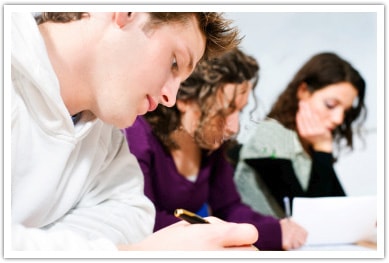 SPECIALIZING IN:
Orton-Gillingham tutoring
Orton-Gillingham summer school
Reading therapy
Phonics-based systems
MaxPhonics software
Phonological approach
Serving Miami-Dade, Broward, Palm Beach, and Monroe Counties.
Levy Learning Center Orton-Gillingham training institute also provides Orton-Gillingham summer school for students, a Orton-Gillingham tutoring program that will give them a much-needed boost for the following school year.
Accelerate Your Child's Learning with
One-on-One Tutoring
Orton-Gillingham is an intensive, sequential phonics-based system that teaches the basics of word formation. It is research ased, and one of the most effective ways to teach reading.
The Orton-Gillingham method is a visual, auditory, and tactile approach to learning the alphabetic code. This assumes that every student learns to read due to the multisensory presentation in multiple avenues to the brain. Levy Learning Center tutors are certified Orton-Gillingham specialists. In addition to receiving Orton-Gillingham reading therapy, the Center offers the option of child to practice on Orton-Gillingham software for drill and practice at home. Our tutors ensure that the Orton-Gillingham method is implemented in the proper sequence. It is impossible to skip steps. Therefore the student learns the grapheme (letter) phoneme (sound) connection. This phonological approach allows the student to do sound blending into words. They also develop fluency through the word-per-minute training. For the past 45 years Levy Learning Center is the only learning center that provides trained Orton-Gillingham tutors to your home or our learning center. MaxPhonics software and Levy Learning Center tutors are an insurance policy to make sure every child develops the proper foundation in reading.
If you know someone who has difficulty learning to read, we strongly encourage you to take the following steps:
Contact levy Learning Center 305-496-7208.
Arrange an assessment or free screening.
Enroll for intervention tutoring.
Levy Learning Center Offers
Levy Learning Center provides small group and one-on-one tutoring for students in grades preK-12 using research-based, mutli-sensory techniques. We start with an assessment of each student to gain a sense of his or her strengths and weaknesses and the kinds of methods that are most appropriate for that student. We then put together a diagnostic and perscriptive plan for that student that is customized to his or her needs, and then match that student with one of our instructors who is specifically trained in the most appropriate methods.
Summer Programs
Every summer we offer two-week, small group, intensive summer programs. To learn more, click here.
Tutor Login click here.
Help your child improve their skills up to 2 grade levels with research-based multisensory strategy software! MaxScholar programs are the solution for struggling readers. We use cutting-edge software to improve word recognition skills, reading comprehension, writing and study skills.